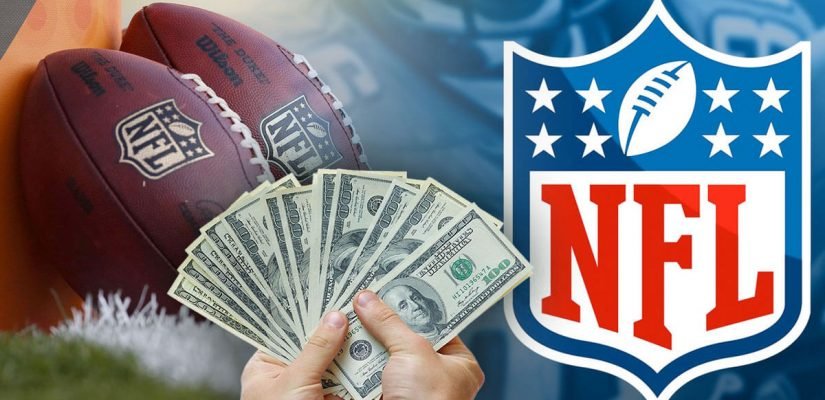 Learn how to bet NFL teasers.
Key Points
– Bettors must understand how teaser bets work in order to have success.
– Certain strategies can be employed to win more NFL teasers.
How to Bet NFL Teasers
If you've ever placed a wager on a sporting event, you at least know what a teaser bet is. Simply put, a teaser bet is a parlay wager that gives you the chance to change the point spread to work in your favor. As a result, the payouts aren't as high as a typical parlay, but they may still be higher than wagering on the games separately.
Remember, a parlay is a single bet made up of multiple bets at your football sportsbook. For a parlay to pay out, each of the individual bets must be winners. If any one of the single bets making up the parlay loses, the entire parlay bet loses. It's the same for teasers.
Most Popular NFL Teasers
The NFL's two-team, six-point teaser is the most popular of teaser bets. Due to the rather predictable scores in the NFL, teaser bets are a popular wagering option. The majority of NFL games have common scoring margins.
Due to the rigidity of NFL scoring – 3 points for a field goal, 6 for a touchdown, and 1 for an extra point – most games end with scoring margins between 3 and 7 points. If you expand a bit, more NFL games end with scoring margins of 3, 4, 6, 7, 10, and 14 points. Bettors that understand these numbers can have success betting NFL teasers.
Key Numbers
What the NFL bettor wants to do with a teaser bet is cross NFL key numbers. What are the key numbers? Well, those scoring margins mentioned above – 3, 4, 6, 7, 10, and 14 – are key numbers. Games end with margins of 3, 4, 6, and 7 points more than any other numbers.
A teaser bet should work to cross as many of these numbers as possible. Let's use an example to further explain.
Crossing a few important numbers is the simplest approach to increase your chances of winning a teaser bet. The simplest way to convey this is through an example. 
Washington is a 2.5-point underdog to Philadelphia. Kansas City is an 8.5-point favorite over the New York Jets. These two bets would look as follows.
Washington +2.5 (-110) NY Jets +8.5 (-110)
Philadelphia -2.5 (-110) Kansas City -8.5 (-110)
A smart bettor that sees value here can put these two teams into the NFL two-team, six-point teaser. With six points to work with, the bettor moves Washington to an 8.5-point underdog. By doing so, the key numbers of 3, 4, 6, and 7 are all crossed. If Washington loses by 8 or less or wins outright, that bet is a winner. 
On the other hand, the Chiefs are moved to a 2.5-point favorite against the spread. Again, all the top key numbers are crossed. If Kansas City wins by 3 or more points, this bet is also a winner. Winning both bets means the teaser is a winner. 
Betting these games individually would pay out at odds of -110. As a teaser, the wager might pay out at +105. That's the value of NFL teasers.
Numbers You Should Know When Betting NFL Teasers
Since 2003, teams that were teased six points covered the spread 69 percent of the time. That sounds great, but it actually isn't enough for teaser bettors. For bettors to break even betting an NFL teaser, they must win 72.4 percent of the time and that is after the point spreads are teased.
If you dig a little deeper, you will find that if you filter out and take only the games in which 3 and 7 would be crossed after the tease, you will get some better numbers. Underdogs of +1.5 to +2.5 have won 75.3 percent of the time after the teaser was applied. 
On the other end, favorites of -7.5 to -8.5 have covered 76 percent of the time after having been teased. This is huge as it reveals an important strategy when it comes to betting NFL teasers.
The best bets to tie together are those on short underdogs and long favorites. Bettors will increase their likelihood of winning these bets if they are able to find underdogs of +1.5 to +2.5 and favorites of -7.5 to -8.5.
FOOTBALL FANS! BETTING NCAA FOOTBALL TOTALS
Look at the Game Total
Another point to consider before finalizing a teaser bet is to take a look at the game total. Teasers that make the most sense are games where you can find a short underdog with a relatively lower total.
The numbers speak for themselves. Underdogs of +1.5 to +2.5 in a game where the total has been set to 47 or less cover 77 percent of the time (since 2005). When the game total increases above 47, the cover percentage drops and it drops dramatically.
If your goal is to win more NFL teasers, then it would do you justice to search for games with short underdogs and low game totals. You should also search for favorites between -7.5 and -8.5. They all make for great teaser bets.