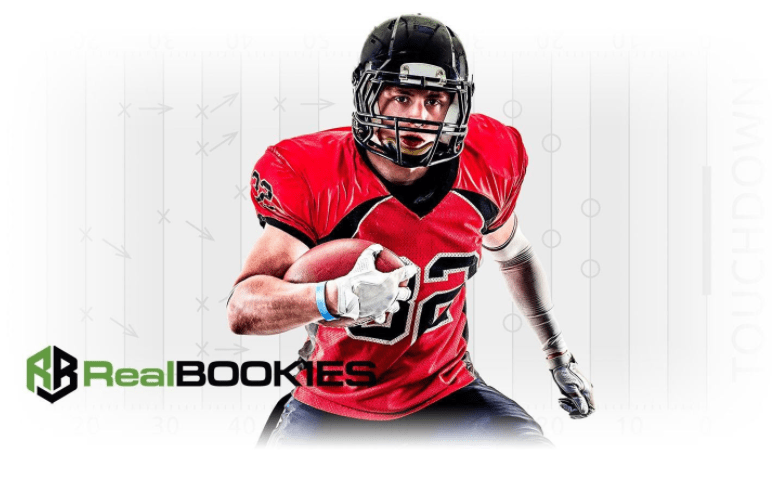 Los Angeles Rams at Philadelphia Eagles NFL Betting Preview
One of the more intriguing games in Week 2 of the NFL schedule features the 1-0 Los Angeles Rams traveling cross country to face the 0-1 Philadelphia Eagles. The 1 pm ET kickoff from Lincoln Financial Field in Philadelphia on Sunday will be televised regionally on FOX.
These teams did not play last year, with the Eagles winning in Los Angeles 30-23 in 2018 and also 43-35 in 2017 in a game that saw quarterback Carson Wentz tear his ACL. The Rams have lost six straight to the Eagles dating back to a 20-7 win in St. Louis during the 2004 season.
The last Eagles loss at home to a Rams team was an overtime setback to open the 2001 season in old Veterans Stadium.
Los Angeles Rams Outlook: Take the Next Step
In Week 1, the Rams at times looked like the Rams of 2018, with the offense clicking and the defense swarming to the ball. But the big plays were lacking, and the Rams were rather fortunate to beat the Dallas Cowboys 20-17 in the SoFi Stadium opener.
Quarterback Jared Goff completed 20-of-31 passes for 275 yards, but he had an interception, and his longest completion was for 31 yards. Malcolm Brown led the running backs with 79 yards on 18 carries, and he scored both of the Rams' touchdowns.
Rookie Cam Akers ran for 39 yards on 14 carries, while wide receiver Robert Woods actually had the longest run of the game with a 14-yard end-around.
Woods also led the receivers with 105 yards on six receptions and one of the two 31-yard plays. Tight end Tyler Higbee caught three passes for 40 yards, while wide receiver Cooper Kupp hauled in four balls for 40 yards.
The defense didn't force a Dallas turnover, but Aaron Donald, Leonard Floyd and Michael Brockers each had a sack. The Rams held Ezekiel Elliott under 100 yards, and Dak Prescott threw for 266 yards on 39 attempts. The defense held strong on big plays as the Cowboys were 3-for-12 on third down and 1-for-3 on fourth down.
Philadelphia Eagles Outlook: Bounce Back Quickly
Everything went right for a quarter and a half for the Eagles in Washington Sunday, as they led 17-0, but they didn't score the rest of the way and lost 27-17. The offense had three turnovers, turned the ball over on downs twice and had another drive end in a missed field goal.
Meanwhile, the defense gave up scores on three straight Washington possessions to turn a three-point lead into a 10-point deficit.
With running back Miles Sanders out and the running game limited, Wentz attempted 42 passes in the opener as he dropped back over 50 times. He completed 24 passes for 270 yards and was sacked eight times while tossing two touchdown passes and two interceptions.
Boston Scott started in Sanders' place and ran nine times for 35 yards. Corey Clement ran six times for 19 yards, and overall, the Eagles had just 57 yards rushing on 17 carries.
The Eagles hope to have Sanders plus offensive tackle Lane Johnson back for the Rams game this Sunday.
The tight ends were the top targets for Wentz on Sunday, as Dallas Goedert caught eight balls for 101 yards and Zach Ertz caught three for 18 yards, and both had touchdowns. Gary Ward was the top wide receiver in catches with five, while rookie Jalen Reagor's lone catch went for 55 yards.
The defense didn't force a turnover, but it had three sacks and six tackles for loss. They limited Dwayne Haskins to 178 yards passing on 31 attempts and also held Washington to just 80 rushing yards on 36 attempts.
Los Angeles Rams at Philadelphia Eagles Betting Lines by RealBookies Per Head
Rams spread: +1.0 (-110) Rams moneyline: -102

Eagles spread: -1.0 (-110) Eagles moneyline: -118

Over/Under: 46 (O -110, U -110)
The line on this one will probably fluctuate throughout the week, especially if Sanders and Johnson are ruled in or out for the Eagles. The Rams offense looks better than in 2019, and the Eagles can exploit the middle of the Rams defense if they can keep Wentz on his feet.
Head to our favorite pay per head bookie site at https://streetbettings.com/software-for-bookmakers/ 
Free Pick: Over 46 points (-110) By Gameadvisers