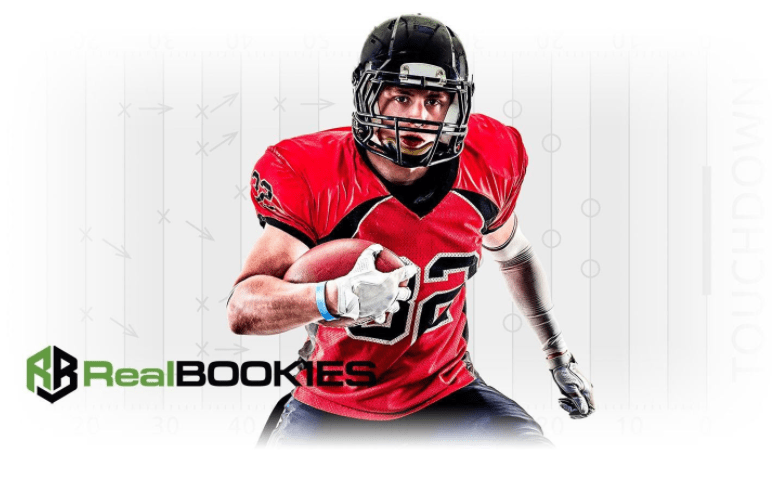 Los Angeles Rams at San Francisco 49ers NFL Betting Preview
The final game on Sunday in Week 6 of the NFL season features two of the best passing defenses in the league as the Los Angeles Rams (4-1) travel up the coast to face the NFC West rival San Francisco 49ers (2-3). Both teams are chasing the Seattle Seahawks in the division race as they face off in the Sunday Night Football tilt.
The Sunday game kicks off at 8:20 p.m. ET from Levi's Stadium in Santa Clara, Calif., and will be televised nationally by NBC.
This Battle of California rivalry dates back to 1950, with the 49ers holding a 71-67-3 advantage. The 49ers got a sweep last year with 34-31 and 20-7 wins after the Rams swept the series in 2018. The Rams have won two of the last three on the road and are 3-3 overall at Levi's Stadium.
Los Angeles Rams Betting Outlook: Suffocating Defense
So far this season, if you bet with www.RealBookies.com , the Rams are 3-2 ATS, and the under is 3-2 in their games. Sean McVay's offense ranks fourth in the NFL in total yards (403.6 yards per game), seventh in rushing (139.6 yards per game), 13th in passing (264 yards per game) and 14th in scoring (27.2 points per game).
The defense is back to where it was in the Super Bowl runner-up season of 2018, ranking third in points allowed (18.0 points per game), second in passing yards (197.8 yards per game), ninth in rushing (106.4 yards per game) and fourth in total yards allowed (304.2 yards per game).
The Rams completed a sweep of the NFC East with Sunday's 30-10 win in Washington. Quarterback Jared Goff was 21-for-30 for 309 yards with two touchdowns, one interception and a rushing touchdown. On the season, he has completed 725 of his passes for 1,372 yards with eight touchdowns and three interceptions.
Rookie running back Cam Akers returned from injury and ran nine times for 71 yards. Darrell Henderson Jr. had 15 rushes for 38 yards and a touchdown, while Malcolm Brown ran eight times for 30 yards.
Tight end Gerald Everett led the Rams with 90 receiving yards on four catches, while wide receiver Robert Woods had four catches for 71 yards and a TD. Wide receiver Cooper Kupp caught five balls for 66 yards, and Henderson added 30 yards and a receiving touchdown.
The defense had eight sacks, led by defensive tackle Aaron Donald with four and linebacker Troy Reeder with three. The Rams have 20 sacks in five games this season, and Donald leads the NFL with 7.5. Cornerback Darious Williams has two of the Rams four interceptions on the season.
San Francisco 49ers Betting Outlook: Who Plays QB?
In betting at www.RealBookies.com , the 49ers are 2-3 ATS, and the over is 3-2 in their five games. The San Francisco offense ranks 21st in total yards (364.2 yards per game), 20th in passing (235.2 yards per game), 10th in rushing (129 yards per game) and 18th in scoring (24.8 points per game).
The defense ranks fifth in total yards (323 yards per game), third against the pass (215.6 yards per game), 10th against the run (107.4 yards per game) and 11th in scoring defense (22.8 points per game).
San Francisco's offense has been a MASH unit with quarterback Jimmy Garoppolo, running backs Raheem Mostert and Tevin Coleman, wide receiver Deebo Samuel and tight end George Kittle all missing multiple games this season.
After Garoppolo got hurt, backup quarterback Nick Mullens got benched for C.J. Beathard. Garoppolo returned Sunday in the 43-17 loss to Miami but was benched after going 7-for-17 with two interceptions. Beathard finished the game going 9-for-18 for 94 yards with a touchdown pass. 
Mostert also returned and ran for 90 yards on 11 carries. Running back Jeff Wilson Jr. added 27 yards, while fullback Kyle Juszczyk ran for a TD. Mostert leads the 49ers with 238 yards on 34 carries in three games while scoring twice.
Kittle got back into action with four catches for 44 yards, while rookie wide receiver Brandon Aiyuk had three catches for 44 yards. In three games, Kittle has 23 catches for 271 yards and two touchdowns, while Aiyuk has 12 catches for 153 yards.
Los Angeles Rams at San Francisco 49ers Betting Lines
Head to our favorite pay per head bookie site at  www.RealBookies.com where the Rams are favored by 3.5 points. The total is set at 50.5, and the host 49ers are a +160 underdog on the moneyline.
The Rams defense has been impressive, but they have also played four struggling NFC East teams. The 49ers are surprisingly 0-3 at home this season, and the quarterback position is not where you want to have question marks against this Rams defense.
Free Pick by Gameadvisers: Rams -3.5 (-105)