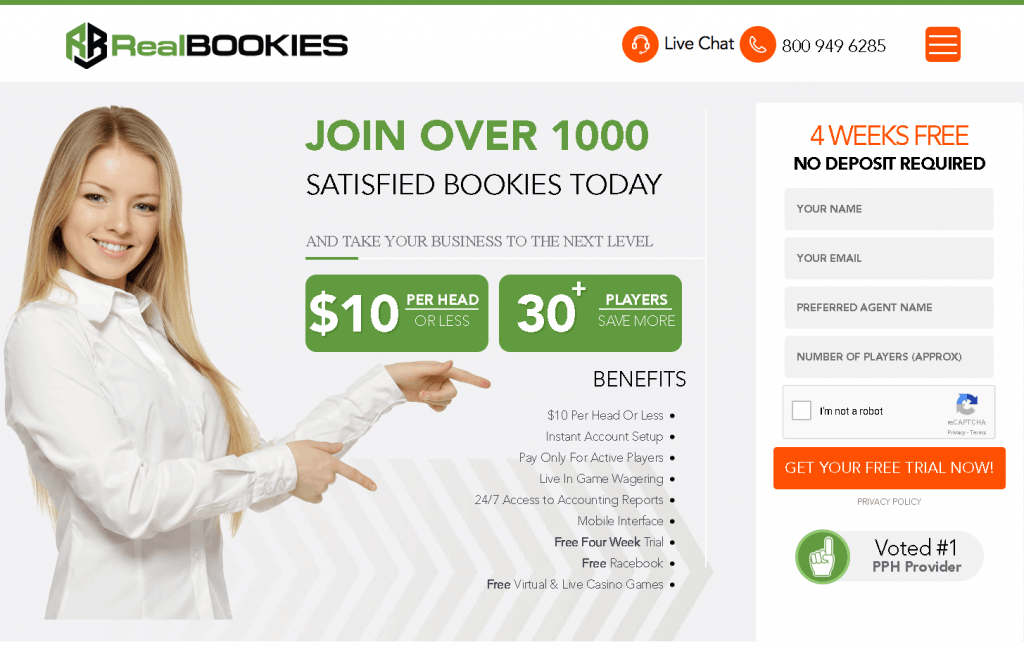 Pay Per Head Service – 5 Ways to Make Money with this Gambling Software
The primary goal of any business is to make money and if you are an independent sports bookmaker you may be missing out on some added bottom-line profits if you are not making the most of everything your Pay Per Head service has to offer.
Many private bookies see their price per head provider as simply a gambling software company like Realbookies.com, tasked with processing all the day-to-day online transactions that go into booking sports bets. The top PPH services in the Internet sports betting industry today can bring so much more to the table when it comes to helping you run and manage your own sportsbook.
Anytime a business is run in an orderly and concise manner these types of efficiencies will have a direct impact on boosting your overall bottom line. Unless you are fully utilizing the backend access to your price per head's software in the form of timely business reports, you are probably leaving money on the table somewhere along the line. It is very important to track and monitor all the daily action coming in to avoid any unwanted negative exposure that can hurt cash flow as well as profits.
From a marketing standpoint, your Pay Per Head provider has a number of ways it can help you grow your overall customer base starting with a customized website that can be used to promote your bookmaking business. Creating a professional online presence is vital to your overall marketing efforts and many of the top PPH sites have advanced sportsbook software solutions that can work to level the playing field with the big offshore sportsbook operating online.
Betting lines are the life blood of any independent sports bookmaking business. Your Pay Per Head service has the capabilities to deliver all the betting lines that you need in both a fast and sharp manner. You need to give your betting customers what they want and you also need the capability to move your own lines and change your offerings to best meet your business needs. With most sportsbook solutions services, you will always have the ability to adjust your betting board accordingly as part of the weekly price per head fee you already pay for your active betting customers.
One big way that your PPH service can help you make more money is through quality customer service. If your betting customers are happy with the online process to place their bets or the call center they use if they are still placing bets by phone, then they are much more likely to increase their overall betting volume. If the process to place bets always runs smooth every single day of the year through your Pay Per Head's customer service department, it is highly likely that many of your existing customers would be more than happy to recommend your bookmaking business to any of their family and friends that may be looking to place a few wagers on the games.
The final way to make more money with your Pay Per Head provider is through multiple streams of revenue. Expanded betting lines translates into expanded betting opportunities so always make sure you are building out your betting board with as many options as possible. You will also have access to online gambling software to run your own racebook for horse racing as well as an online casino complete with live dealer table games. You cannot afford to leave anything on the table in what can sometimes be a very tough business environment, so always make sure that you are taking full advantage of everything your price per head service can bring to that very same table.
#1 Recommended Site Offering Pay Per Head Bookmaking Services for Bookies by Bookies @ RealBookies.com!